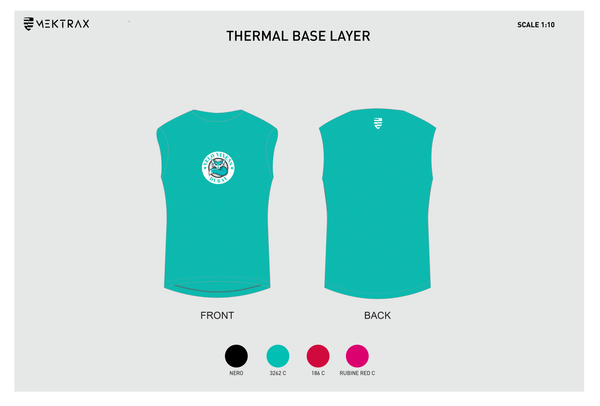 Updated image coming soon. 
Base Layer
All-new super lightweight second skin base layer using 100% recycled fabric. It ideally pairs with our jerseys to provide enhanced breathability and that extra comfort during cooler rides and early morning starts.
The 4-way stretch fabric deliveries a second skin fit delivering advanced thermal properties, breathability and comfort.
Key Features
Lightweight open structure
Breathable and thermal
4 way stretch for close fit and comfort
Hydrophilic yarns provide excellent winking properties for humid and hot conditions
Technology and Fabrics
Avatar Jacquard microfiber
Superfine 50s count polyester yarn