Ride More
Its pretty simply, we want to see more people on bikes.
Whether you are training and racing or simply commuting to work we want to see it. Riding a bike has many great benefits. Including health, mental wellbeing, and social impacts. Its a great way to see the world and to spend time with friends and loved ones.
Because of this we want to build into the core of our business initiatives that you can take part in to better your life and ultimately get more people on the bike. We aim to start small and expand as we can.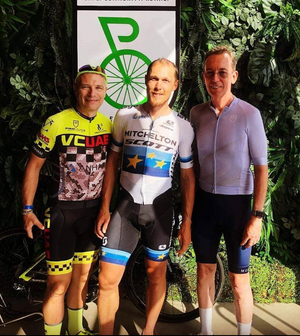 Jersey Size Down
If you have purchased a Mektrax jersey within the last year and through the exercise of cycling how lost weight we want to hear about it.
If your jersey no longer fits well and performs as it should because of this weight loss we will exchange it for a new one of similar value at 30% OFF.
Please fill out the form in the link and we'll reach out to you. Congrats on smashing your goals!
Submit Form