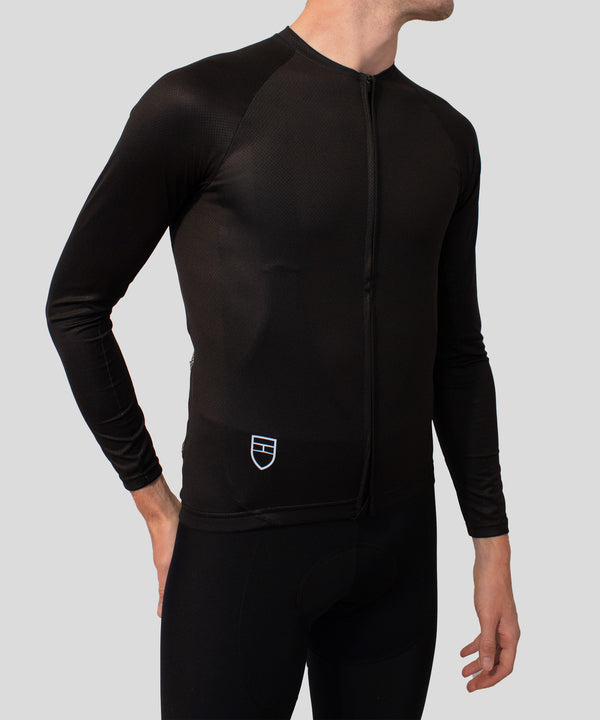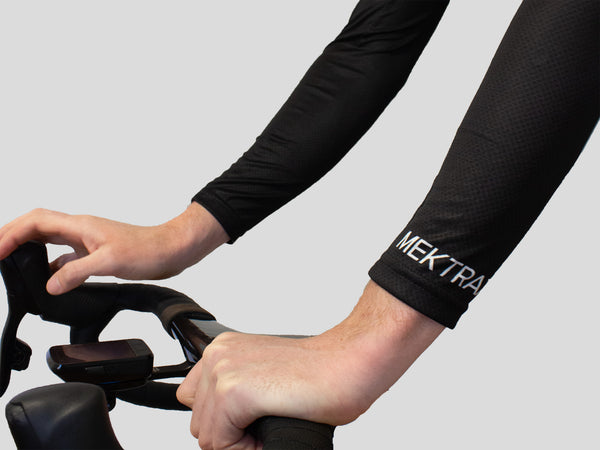 Suit Long Sleeve
Our most successful Suit Jersey is now available with Long Sleeves.
Built with the same reflective panels for safety and a specification for cooler long-distance training rides. This is a classic jersey to ease the efforts of core base mile work.
The Suit Long Sleeve is the ideal jersey for the committed rider covering long hard training rides. Perfect for those cooler days as we head into the offseason. 
Key Features
Slim training fit
Reflective rear neck and rear pockets for added road safety
Highly breathable
Elbow-length laser-cut sleeves
3 rear pockets
Technology and Fabrics
Reflex 3M dot print
Spider
B-Elastic 135
Jacquard Microfiber
Hydrophobic and hydrophilic yarns for advanced control of heat and moisture dispersal