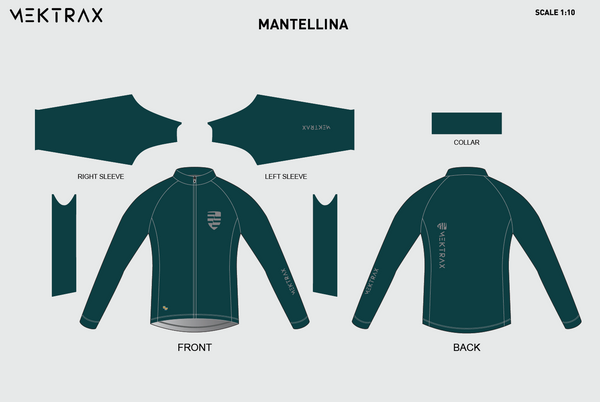 Rain Jacket
Five years of Emotion & Technology packed into one jacket. A sleek combination of raw design pulled from the ethos of our racing team and the latest technology in eVent stretch fabric brings you the most advanced item we've ever created.
Safety was a starting point for this jacket as we knew it would be worn frequently on wet dark rides. We've included our popular reflective print across all three pockets to help you be seen. 
The eVent DV-stretch fabric is a game changer when it comes to winter riding. Extremely breathable, lightweight, water-resistant, and 100% windproof. All of this is made possible by Direct Venting technology; an exclusive PTFE membrane made up of billions of microscopic pores allowing for constant micro ventilation.  Made in Italy.

Key Features
Extremely lightweight and breathable 
100% windproof 
-8 C / 5 C temperature range
3 rear pockets with a 4th reflective zip pocket
Technology and Fabrics
eVent DV-stretch textured fabric
3M reflective printing
elastic finishes with carbon yarn
reflective front zip