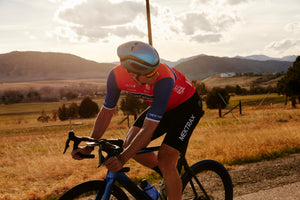 Talk To An Expert
Monday to Friday
9:30am - 6:00pm EST
+1(610) 741-3390
Can I return my product?
Yes! If you are not happy for any reason you can return your product for a full refund within 30 days. We ask that the item has not been worn for riding in this time.
Please visit our return section.
I don't like my product. What can I do?
We offer no question asked returns and refunds. We just ask that its not been worn for riding and is in original packaging.
Our goal is for customers to love their Mektrac kit so reach out and chat with us to see how we can improve your experience.
What if I don't have my products original packaging?
Thats okay. You can still return it. Please just make sure it is securely packaged before shipping it back.
Its been more than 30 days. Can I still return my product?
Unfortunately we cannot offer a full refund at this time. However we would be more than happy to exchange your product for something else or offer you store credit.
Just email us at mekanix@mektrax.com
What if I live outside of the US?
We still offer a full refund within 30 days. However you are responsibile for shiping costs to get the product back to us. Just reach out and we will work with you the best we can.
Can I exchange my product?
Yes! Just email us at mekanix@mektrax.com and someone will help you pick out a new item and get your old one back.
How can I tell my sizing?
Please read our size chart guide available on each item, although of course no two people are the same in terms of fit or preference of fit. 
It is often workable to fit across 2 sizes. The smaller one will simply give a higher level of compression and the larger one a slightly more relaxed feeling. 
Our product is a Made in Italy for performance road cycling, long training and intense racing and runs true to our sizing chart. 
What if my item doesn't fit me?
We offer free returns on all domestic sales within 30 days of your purchase. Not happy just reach out to arrange a refund.
I've lost weight through cycling and my items don't fit me any more. Can I exchange them?
We love hearing this. If your purchase is within 1 year of receipt we will offer you a 30% discount on a new item so that you can get back to riding and crushing your goals.
Just email us at mekanix@mektrax.com to arrange this.
Congrats!!
Product and Care Information
Where are your product manufactured?
All of our products are manufactured in Italy using italian fabrics with the exception of a few small items we currently source elsewhere.
Each product will identify the country it was made in.
Do you use sustainable fabrics?
All our fabrics are certified using sustainable processes. 
Additionally, each season we are working with our factories to introduce 100% recycled fabrics.  
This has to be done carefully to ensure no loss of performance in our garments for the high intensity end use. 
What temperature range are your products good for?
Each individual product defines the temperature range in its description.
How do I care for your product?
Each item has its own specific care instructions 
However, because of the nature of these high stretch product in general we recommend 
Washing on a delicate setting in cool water 
Do not tumble dry  
Hang dry in shade, not direct sunlight.
How comfortable is the reflective fabric on your Suit Jersey?
The highly reflective sleeves and pockets on this jersey are achieved by a small dot print which provides a larger coverage, so lots of reflective area, but allows the fabric to still stretch and critically to breath. 
We work each year with athletes to test and develop our jersey. Our latest version of the Suit has some exciting updates to improves its comfort.
Orders, Payment, and Delivery
Is it safe to order from Mektrax?
Mektrax uses the Shopify system and the benefits of its Transport Layer Security (TSL) encrypted system. Shopify is certified at Level 1 PCI PSS data encryption tool protecting payment transfers and prevention of viruses. 
Mektrax respects the privacy of all its customers and will never share your information with 3rd parties. 
What Payment methods does Mektrax accept?
We accept all major Credit Cards, Paypal, Shop Pay, Google Pay, Meta Pay.
We also offer installments through Shop Pay.
What currencies can I pay in?
Our site offers the ability to see prices in most major currencies.  
Mektrax ususes a standard exchange rate which is beyond our control and cannot take responsibility for any additional fees charged by your bank or credit card. 
We recommend contacting your financial institution for further information. 
Has my order been placed?
You will receive a confirmation e-mail once the order and payment is confirmed. This should be received within 10-30 minutes. 
If you do please contact us on mekanix@mektrax.com and we will advise. 
How long will the delivery take?
We will be working on your order to ship with 24 hours of receipt.  
The shipping time will depend on the method selected. 
Within the US this will be within 2-5 days. 
For international orders 3-8 days 
Does Mektrax have a gift card?
Yes we offer Gift Cards in several amounts from $10 up to $200. 
These can then be applied at the point of purchase by the recipient
How can I cancel or edit my order?
Once we receive your order we will be working to ship it as soon as possible. We are happy to make any changes to your order and ask you to contact us as soon as possible through our online chat or e-mail us at mekanix@mektrax.com 
We will then confirm the amendment to you. 
What is your approach to the Environment?
It is our intention to transition all of our product, practices and processes to be 100% sustainable. However, like the beginning of any ride there is a long road ahead of us. 
As well as the use of certified sustainable fabrics we also plan to introduce close loop products which maximise the full opportunity to be carbon neutral. 
So far all of our fabrics and printing processes are certified as environmentally friendly with no detriment to performance. 
We are working hard to introduce more and more fully recycled fabrics with no reduction in the high performance of these products. 
Does Mektrax guarantee its products?
All of our products are made with the highest level of care, expertise and long-term testing. Mektrax guarantees the products fitness for purpose.  
If there are any issues, concerns or suggestions please contact us through our online chat or e-mail mekanic@mektrax.com 
How do you handle Faulty Goods?
Despite all of our care things do go wrong.  
If this happens, we will either provide a free replacement or a full refund. 
Please reach out to us at mekanix@mektrax.com if you experience any issues.
What is your Crash Replacement Policy?
We will offer a 30% discount for any product damaged as the result of a crash within the 1st year of purchase.  
Unfortunately, this can only be on full priced purchases. 
Does Mektrax sponsor events, teams, or clubs?
It is our intention to be as fully involved in the sport we love as possible.  
If you have an interest, please e-mail us at mektanix@mektrax.com 
Does Mektrax do custom kit?
Yes we love making custom kit and have satisfied many teams and clubs around the world with our product and service.  
Our approach is bespoke and individual so if interested please contact us direct on mekanix@mektrax.com and we will start the process  
Can we use our own design?
Yes, we can use your design, or work with you on a design. We will take your design and upload it to our system then send it back for approval. 
Depending on the complexity this can be achieved in a single review or multiple but we will stay with it until it's approved. 
What is the lead time?
Our typical lead time for production is 6 weeks but this can vary depending on the time of year but will never be more than 8 weeks. 
You will need to add some time in for the design development which typically takes 2-4 weeks. 
Do you have minimums?
Yes our minimums are 11 pieces per item. You can have multiple sizes within the 11 pieces.
If you are concerned about meeting minimums please reach out and chat with us.
What are the payment terms?
There are 2 main options 
Direct invoice which is 50% deposit and balance prior to shipping  
Individuals within the club order direct through a private portal on the Mektrax web site. 
How is the delivery managed?
 This will be arranged specifically with the club or team but usually its either  
 Delivered direct to one point of contact within the club for distribution or 
Drop shipped to each rider directly  
If you have any questions not covered above please reach out!