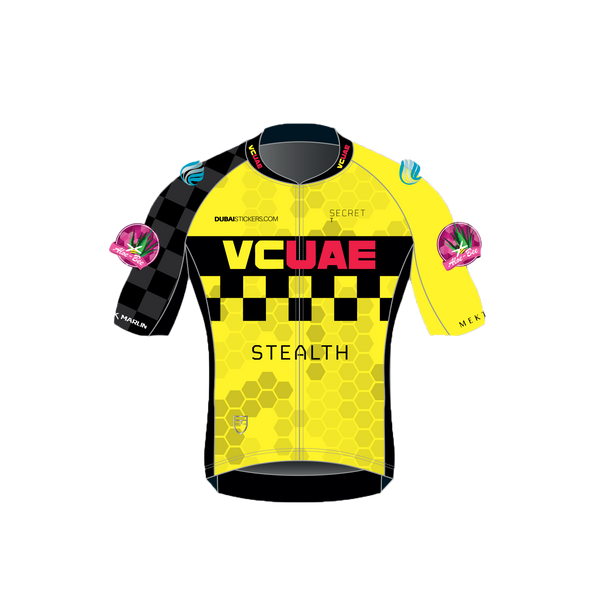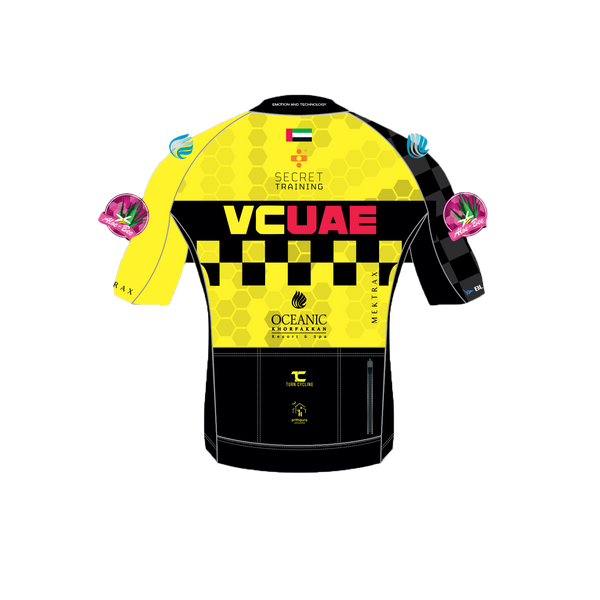 VCUAE - Men's Jersey 2021
Summer jersey designed with a slim fit and raw cut finishes for the closest aerodynamics.
Jacquard microfiber, hydrophilic treatment for maximum breathability. Particularly suitable for hot temperatures and humid conditions. The 4th zipped back pockets, as well as the two additional pockets, will help you carry whatever you need on long rides and stay organized.
Key Features
Slim training fit
Reflective sleeves and rear pockets for added road safety
Highly breathable
Elbow-length laser-cut sleeves
3 rear pockets, 2 close fit side pockets plus a secure zip pocket for improved storage
Technology and Fabrics
Reflex 3M dot print
Spider
B-Elastic 135
Jacquard microfiber
Hydrophobic and hydrophilic yarns for advanced control of heat and moisture dispersal