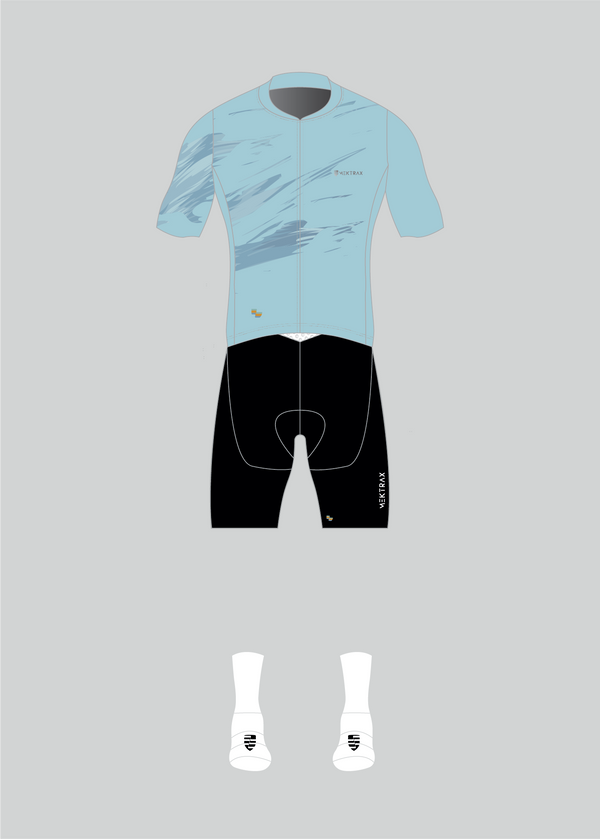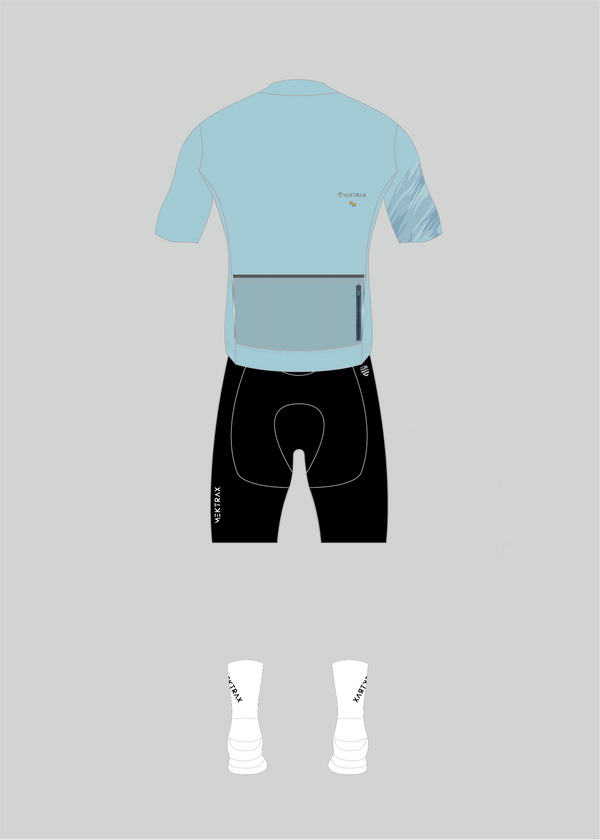 Kit3
Echelon Kit might be stylishly subtle but with a powerful race performance fit and built from the latest technology.
Featuring lightweight construction from sustainable Italian fabrics, laser cut sleeves finishes, high compression bibs, and lightweight gilet using breathable high-quality materials. Experience the ultimate in proven comfort and durability on your next ride.
A summer jersey built with Italian performance fabrics for performance and durability, the perfect partner for every training ride. It includes all the key performance features you would expect from a top-level cycling jersey with an added flair of design through subtle pattern prints and carefully selected colours.
Echelon takes its influence from those cross winds we have all experienced perfect for the rider wanting a unique style and comfortable high performance.
Our latest Bib has a clean sleek finish using our all-new BOOST Lycra fabric featuring high compression and support for maximum aerodynamics without the need for leg grippers or silicone. Once set it does not move no matter how long or tough the race or ride becomes.
This tough fabric has high abrasion resistance and has proven to resist tearing in falls. (hoping you never have to prove this of course)
Built for race performance and durability without compromising comfort. It has been designed with an all-new race-tested Paris HD pad providing 7 hours of support in the saddle. 
Lightweight classic sports performance sock with lightweight breathable upper foot and high compression lower foot and leg for key support. Super soft handle and just the right calf length for that all-critical sock game.
Level 2
At this level, you will also receive our Elite Summer Base Layer as well as 3 Elite socks.
All-new super lightweight second skin base layer using 100% recycled fabric. It ideally pairs with our jerseys to provide enhanced breathability and that extra comfort during cooler rides and early morning starts.
The 4-way stretch fabric delivers a second skin fit delivering advanced thermal properties, breathability, and comfort.
Level 3
At this level, you receive all of the above plus our tried and test Gilet and 4 Elite socks.
All these features have been fully proven and tested by our sponsored team Automatic Racing in training and Crit Race days.
Using a performance eVent ® fabric with a DV wind membrane provides wind and water protection as well as high breathability and stretch for maximum comfort. This lightweight fabric provides excellent protection from the elements yet is highly backable to fit into your jersey's rear pocket.