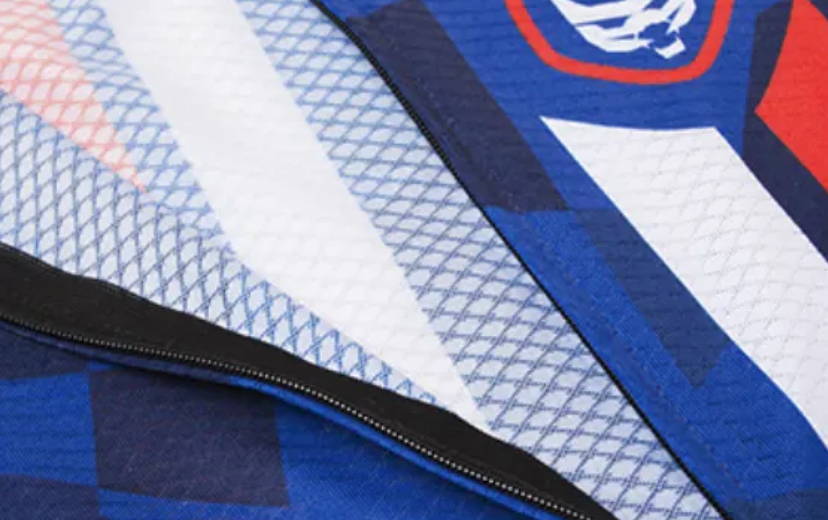 100% polyester fabric for summer jerseys, highly breathable and comfortable. Its 50 gauge yarn places it among the finest polyester fabrics. This fabric combined with the hydrophilic treatment makes it one of the best fabrics even for high temperatures and muggy climates.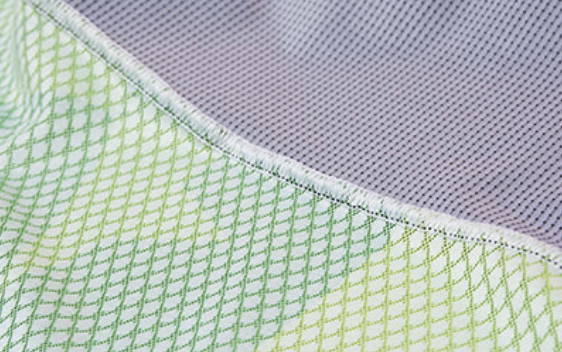 The Meryl® Sport yarn is a mix of polyamide yarns with a very high liquid transport feature and permanent bacteriostatic properties, this allows garments made of meryl to always remain dry and performing, avoiding the formation of unpleasant odors. It also has a much higher resistance to washing than classic polyamide yarns
Sweater fabric, light and soft, 44 gauge yarn that gives a silky hand and excellent coverage, moreover the elastomer present in the fabric makes the garment very comfortable and gives a perfect fit. Thanks to its special weave, it naturally transports sweat to the outside.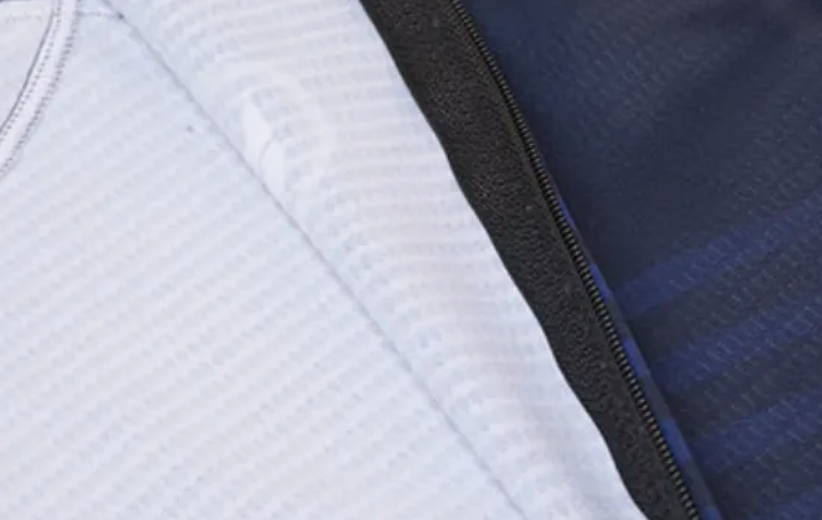 TouchDry + is the evolution of the Touchdry fabric, created to meet the need to create superslim fit garments with ever-increasing performance, thanks also to the new structure and composition that make Touchdry + bi-elastic.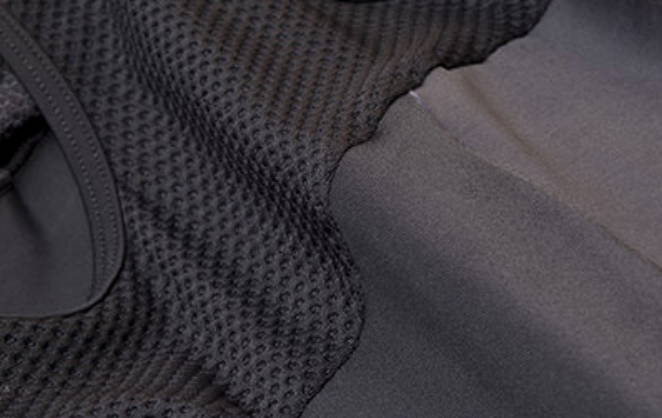 Lycra® is par excellence the best fabric for making cycling shorts. It is composed of an elastic fiber that makes it particularly comfortable by offering full freedom of movement. Lycra® sport, unlike normal lycre, has a greater retraction creating a muscle compression that decreases the formation of lactic acid, ensuring high performance.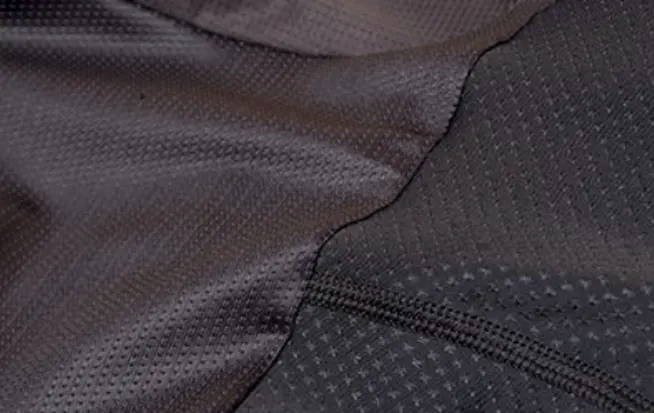 Lycra® sport fabric designed for triathlon, super light, opaque, dries quickly and thanks to the particular tri-action treatment does not absorb water and therefore does not get heavy, furthermore the friction with water is reduced to a minimum by increasing the performance considerably.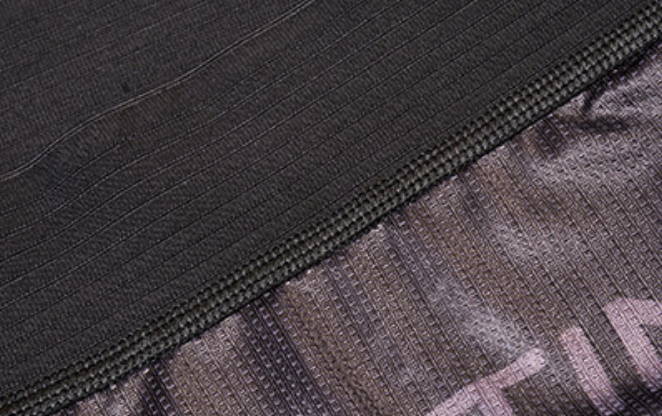 Bi-elastic mesh which thanks to its exclusive 3D structure makes the fabric particularly breathable and comfortable. Its conformation decreases the points of contact with the skin favoring the natural transport of sweat to the outside. Furthermore, the elasticity that characterizes it makes it particularly suitable for making braces.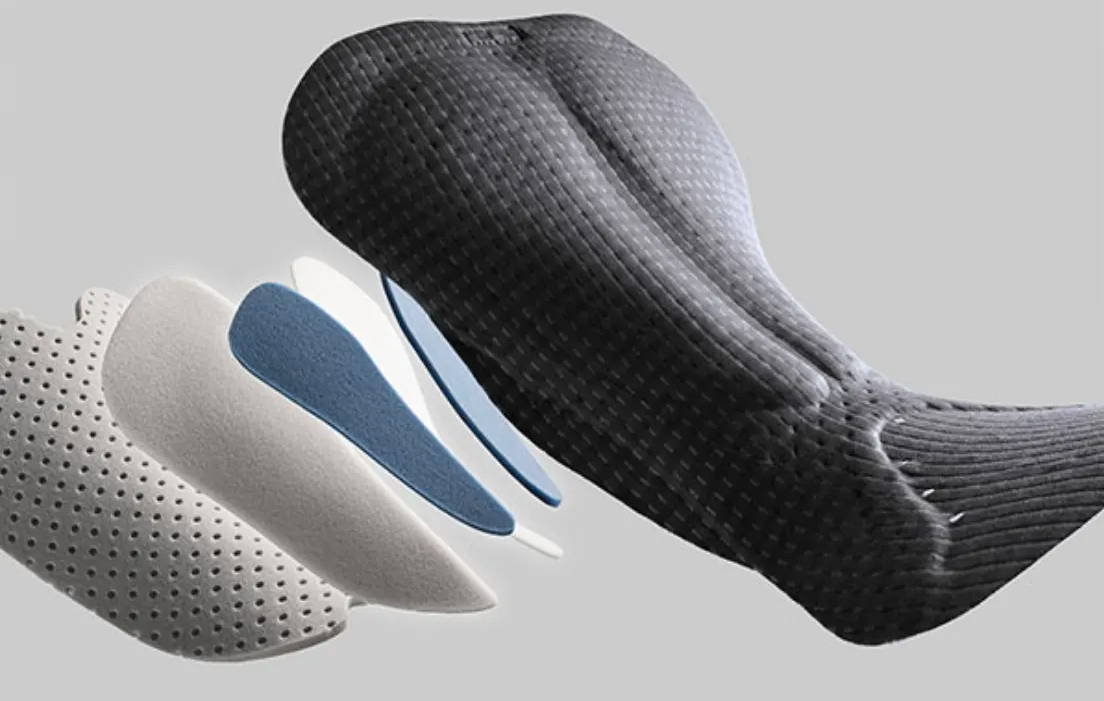 Elastic Interface® was the first manufacturer to make a cycling pad with stretch. The knowledge and understanding acquired during our years of experience, research and development have allowed us to achieve the highest levels of performance and a product that always responds to the latest developments as well as the demands of today's cyclists.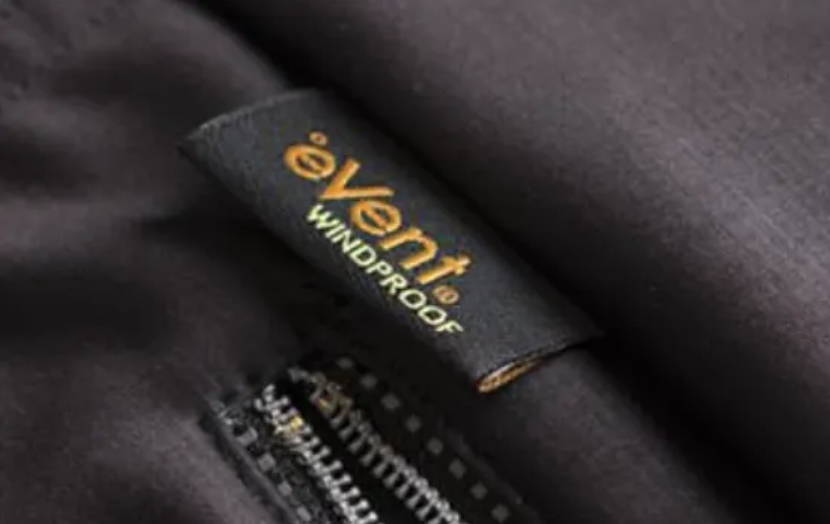 The innovative eVent® micro-breathable membrane has been coupled with high-performance technical fabrics with a DWR (Durable Water Repellent) finish. The windproof fabrics eVent® DVstretch (elastic) and DVwind are therefore water-repellent and let sweat escape without getting wet.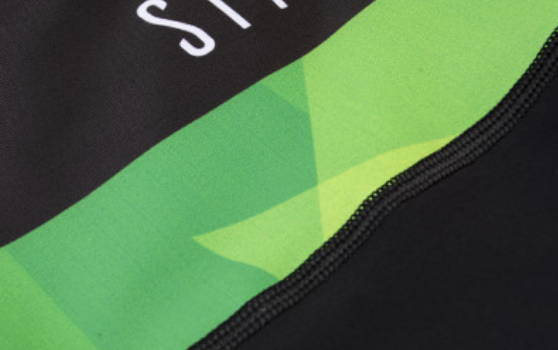 Super-Roubaix Endurance is the new warp-knit, bi-elastic and brushed fabric for high-end winter trousers. Thanks to its particular structure it protects from harsh temperatures, allows sweat to evacuate very quickly and thanks to the endurance yarn it increases muscle containment and is more resistant to abrasion.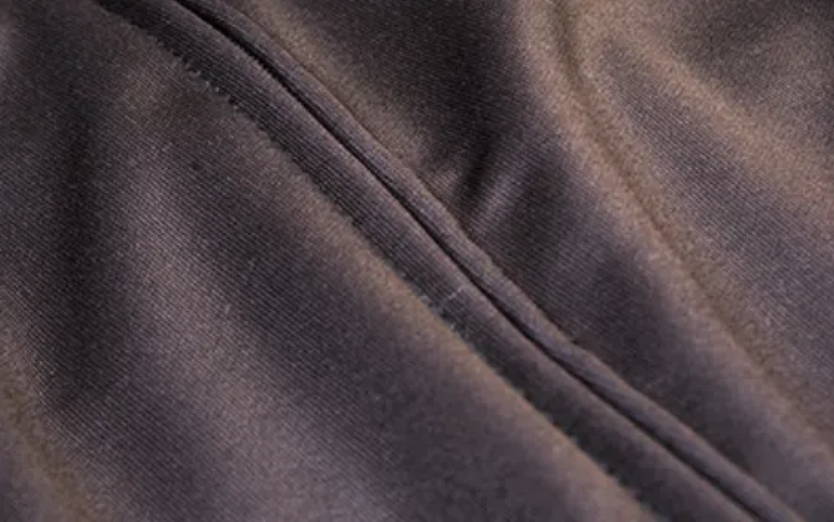 Dryarn® is a highly performing fiber, it is an innovative yarn that offers the wearer comfort, technology and practicality. Lightweight, insulating, breathable, Dryarn® is the best ally of an athlete's sports performance. Wear it to feel the difference on your skin.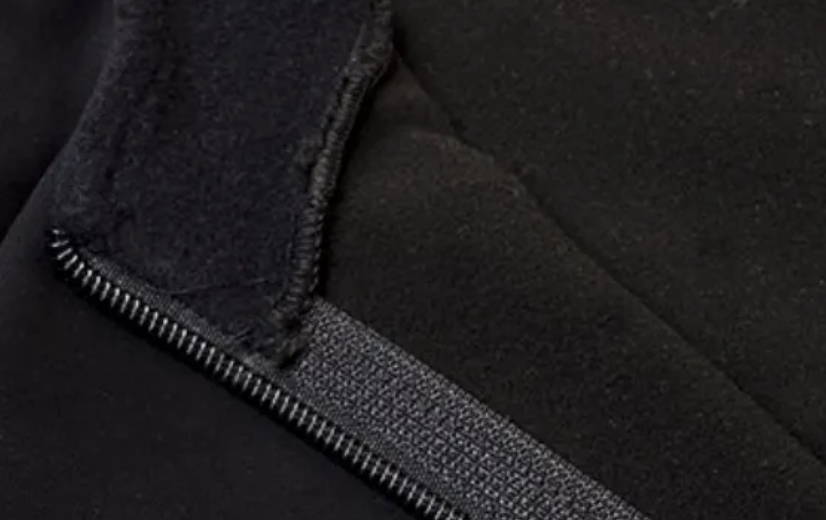 Nano-technology at the service of comfort. Thanks to this innovative fabric it is possible to create garments with an aerodynamic fit, protective from water and wind, without the use of membranes; this makes garments made of WinterFIT ™ extremely breathable and versatile.
How long does it take to get kit?
Orders take 6-8 weeks to arrive from the moment for order confirmation.
Yes, our minimums are 10 pieces per item. This can be across multiple sizes.
We'll ship anywhere. Once ready your order will be shipped in whole to one address.
Our performance custom kit is made in Italy.
How do I get in touch with you?
We have a live chat available. If it is outside out hours please send us an email via out Contact Us page.
Can you do any color or design?
Yes, absolutely. We can use any design you have or you can work with our team of designers to create something new.